Professor Mark Hersam, PhD.
Co-Founder
Professor Mark Hersam is a founder of NanoIntegris and serves as the primary technical advisor. He is currently a Professor of Materials Science and Engineering and a Professor of Chemistry at Northwestern University. He earned a B.S. in Electrical Engineering from the University of Illinois at Urbana-Urbana Champaign (UIUC) in 1996, M.Phil. in Physics from the University of Cambridge in 1997, and a Ph.D. in Electrical Engineering from UIUC in 2000. In 1999, he also performed research at the IBM T. J. Watson Research Laboratory under the support of an IBM Distinguished Fellowship. As a faculty member, Professor Hersam has received several awards including the Beckman Young Investigator Award (2001), NSF CAREER Award (2001), ARO Young Investigator Award (2005), ONR Young Investigator Award (2005), Sloan Research Fellowship (2005), Presidential Early Co Teacher of the Year Awards (2003, 2007).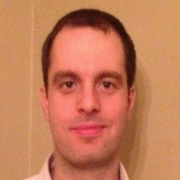 Dr. Jens Kroeger, PhD.
Chief Technology Officer
Dr. Jens Kroeger is the CTO of Raymor and NanoIntegris. After his PhD in physics at McGill, he joined Raymor as an NSERC postdoctoral fellow in 2010. Under his leadership, Raymor implemented a large scale nanotube production technology developed by Canadian research institutions. He developed the purification methods that led to electronic grade plasma nanotubes currently sold by NanoIntegris. Jens Kroeger is a member of a CSA Technical Committee developing the ISO standard for nanomaterials safety datasheets and the Regulatory Cooperation Council aligning the Canadian and American nanomaterials regulations. Dr. Kroeger has published 17 peer-reviewed scientific articles.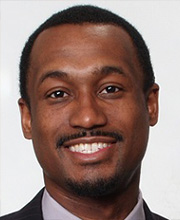 Mr. Jefford J. Humes, BSCh.
Director of Operations
At NanoIntegris, Mr. Humes has gained mastery in the purification and separation of single wall carbon nanotubes by electronic type along with graphite exfoliation and purification. He has contributed to and been listed as a co-author within various articles from prestigious publications such as the American Chemical Society's The Journal of Physical Chemistry Letters and Applied Physics Letters. Mr. Humes received his Bachelor of Science in Chemistry from Morehouse College and has performed Chemical and Medical research with scientists at numerous institutions such as the IBM Almaden Research Center, the University of Chicago, RUSH Medical College, Ohio State University, Unilever, and U.O.P.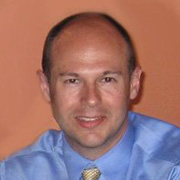 Dr. Nathan L. Yoder, PhD.
Senior Technical Advisor
Dr. Yoder received a B.S. in Materials Science & Engineering from Purdue University and a Ph.D. in Materials Science & Engineering from Northwestern University. During his academic career, Dr. Yoder researched topics related to nanotechnology, molecular electronics, and scanning tunneling microscopy. His work has been published in Physical Review Letters, the Journal of the American Chemical Society, and the Proceedings of the National Academy of Sciences. He also holds a Visiting Scholar position at Northwestern University.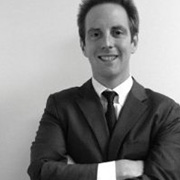 Mr. Elliott Garlock, BS
Business Development Advisor
Mr. Garlock was a marketer at Procter and Gamble in Cincinnati, Ohio. Prior to his tenure at Procter and Gamble, Mr. Garlock served as president and board member of Student Agencies, Inc. (a $2M student services company in Ithaca, New York). Mr. Garlock was responsible for business operations of seven divisions employing 200 employees. During his tenure, corporate revenue increased by 14% and gross profit increased by 9%. Mr. Garlock received a B.S. from Cornell University.